WorldClassroom has been utilized by Yonabaru Junior High School in Okinawa for their online cross-cultural exchange class!
This time, 45 students from Taiwan and more than 240 students from Okinawa participated altogether. It is so far the largest-scale cross-cultural exchange class since WorldClassroom was established in 2021.
The students from Yonabaru Junior High School looked nervous before the class began. Although, once the class started, students got so excited that many of them leaned towards a display to communicate with their peers in English. The vibes there were just so friendly and lively the whole time.
WorldClassroom Online Cross-Cultural Exchange Class
Let's break the ice! -Ice Breaker game-
As an ice breaker, the both side of students presented three-choice-quizzes related to Taiwan and Okinawa. They could shake off the nervousness as they learned things about each other's countries.
In the quiz from Taiwan, there was a question regarding the Japanese Ghibli movie called "Spirited Away" which has the scene of Taiwan night market. The students who didn't know the setting of the movie was one of the cities in Taiwan, looked astonished but happy for the new discovery. They seemed to feel a connection with students from Taiwan☺︎
Q. What famous Japanese film was inspired by the Taiwan Night Market?

A. "Spirited Away."

An example of a quiz regarding Taiwan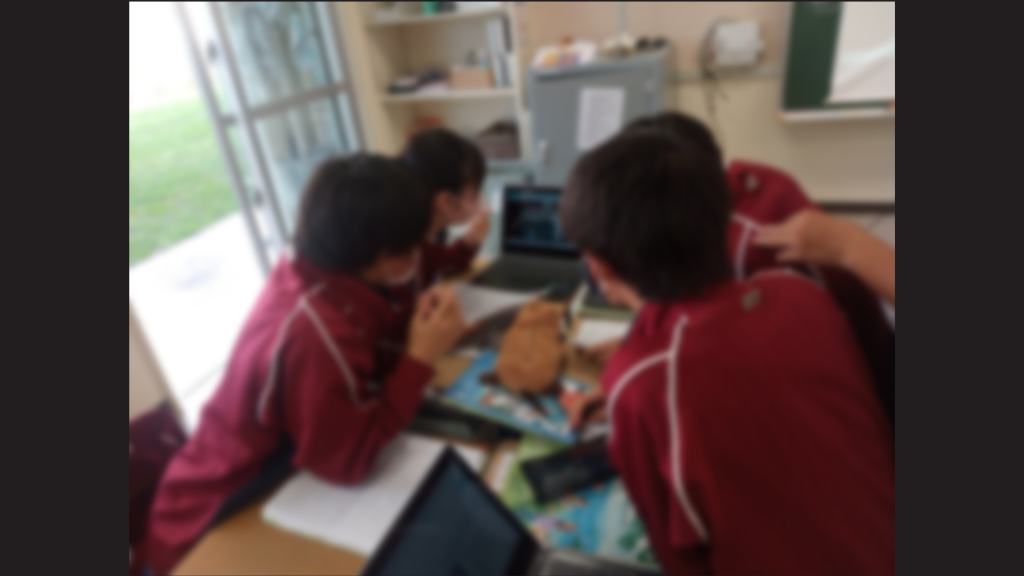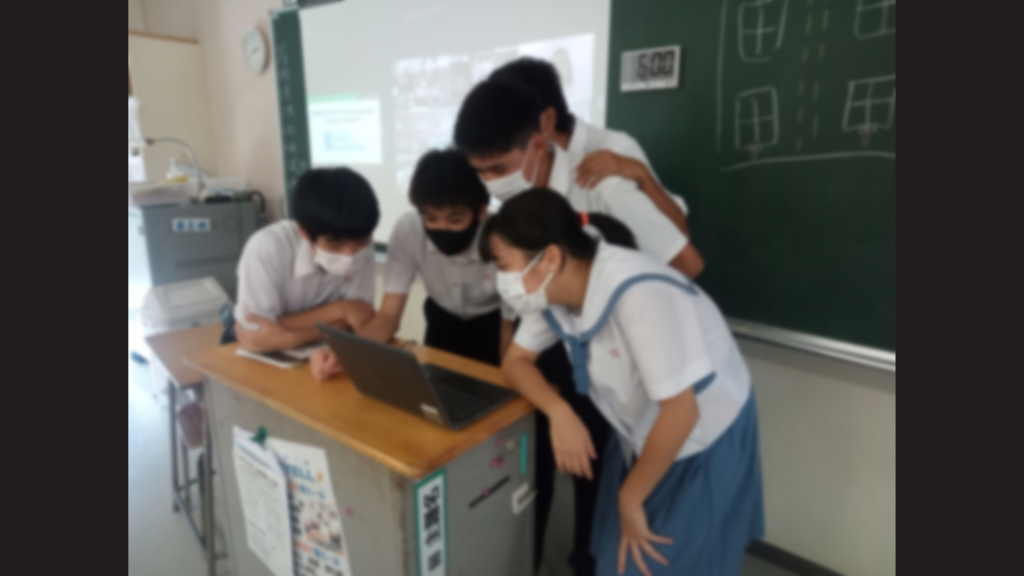 Group Talk made conversations were even more exciting!
The students separated into small groups which had both Taiwanese and Japanese students, and they had fun mingling together. All the students introduce themselves to their counterparts at the beginning, and they did 1-2 minutes presentations. In those, students had a BLAST introducing various topics such as cultural and local town introductions, school life and after school clubs.
Also, students tried to improvise their conversations in English during the free talk time. HelloWorld staff has witnessed the students' strong will to get to know their peers' culture, to understand spoken English as they initiatively think and speak of questions and topics.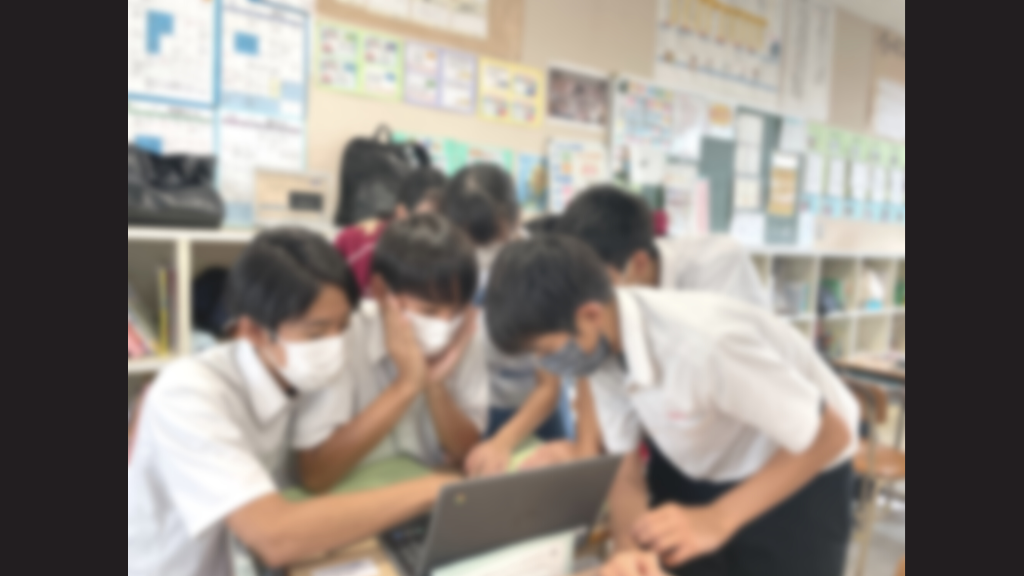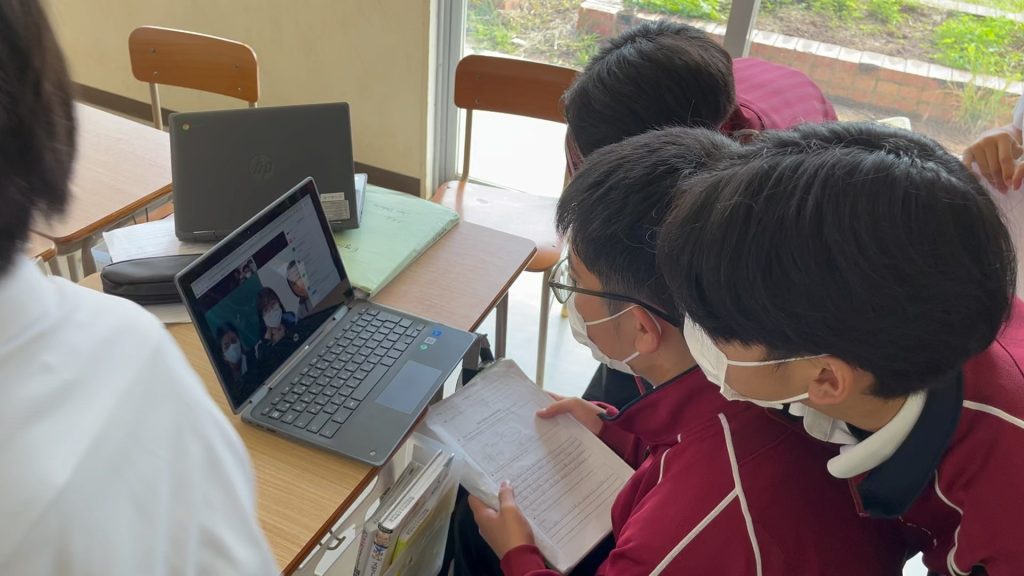 At the end of the cross-cultural exchange session, the students had a group photo-taking time as always!
The students' faces after the class were shined with smiles!
It was kind of a heartbreaking moment when students keep waving their hands to say "good-bye" as they miss the time spent together.

Demonstration of the traditional tag of war in Yonabaru town!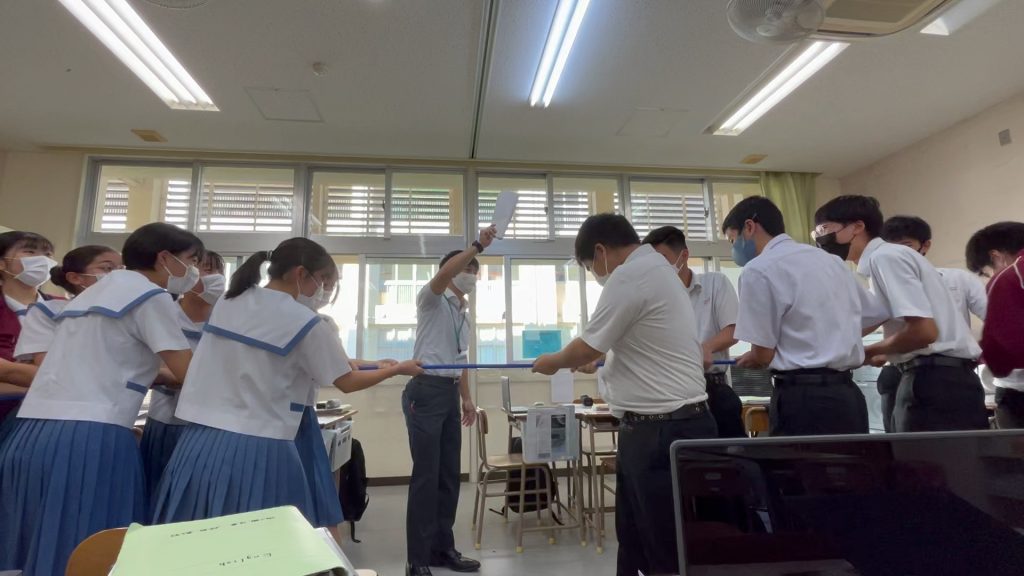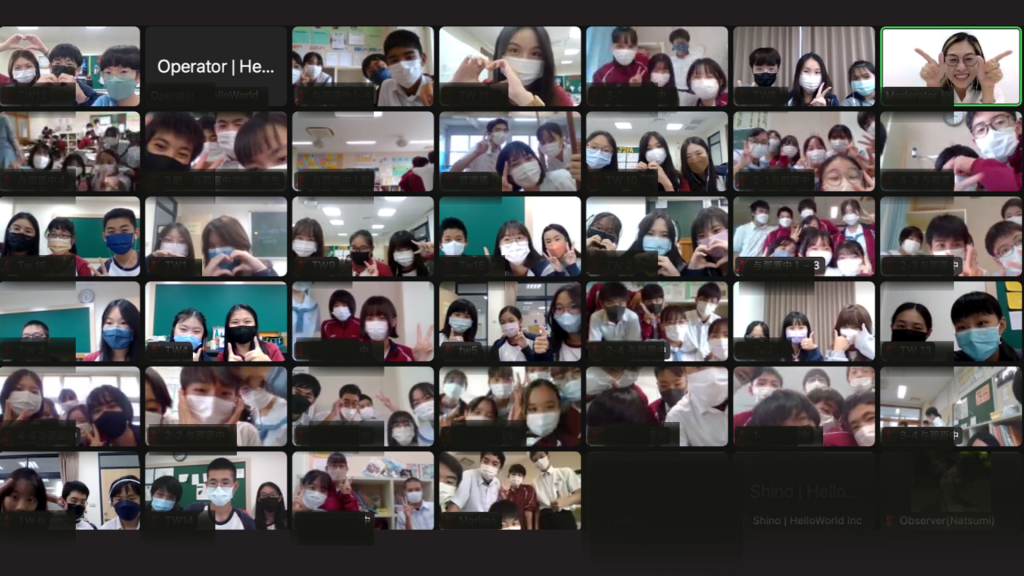 Students' happy voice has arrived one after another!
I enjoyed the exchange today, and it was a cool experience to learn about the culture of Japanese people directly.

BY A STUDENT FROM THE AFFILIATED
HIGH SCHOOL OF TUNGHAI UNIVERSITY
我覺得整個活動的過程都相當的有趣,讓我學到了日本沖繩的特色及文化,期待下次還有機會能在參加。

BY A STUDENT FROM THE AFFILIATED
HIGH SCHOOL OF TUNGHAI UNIVERSITY
I feel that this exchange has benefited me a lot And because I am not communicating with native English speakers, I will speak English more bravely.

BY A STUDENT FROM THE AFFILIATED
HIGH SCHOOL OF TUNGHAI UNIVERSITY
It's really a great experience of having the chance to do cross-cultural exchange class with Japanese students! They're full of energetic, and introduce us many foods and sports in Okinawa, really make me feel so curious of Okinawa! Thank you to have us joining this activity, it's really a great time.

BY A STUDENT FROM THE AFFILIATED
HIGH SCHOOL OF TUNGHAI UNIVERSITY
What's WorldClassroom?
An online cross-cultural exchange & English education platform that is widely utilized in public schools in Japan and overseas. You can communicate with people around the world as you take classes in your own classroom. WorldClassroom enables you to use English as a lingua franca in today's world. (33 schools, which accompany 15,000 students joined our program in 2022)
In Japan, a cross-cultural exchange class normally requires a lot of preparation so teachers could only hold it once or twice a year. Aiming to infuse and implement more cross-cultural exchange classes handy in schools, we are beefing up the usability of WorldClassroom! This will support each class and each teacher to plan and do cross-cultural exchange sessions remarkably easy to get done!
To Contact us please click here