Online learning &
cultural exchange platform connecting classrooms around the world
Change classes,
Expand your world.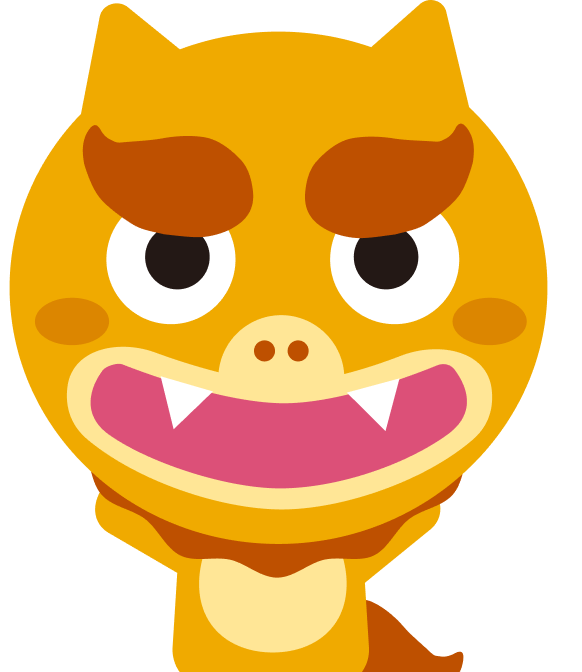 Explore the new form of English Learning Experience
Connect classrooms around the globe with WorldClassroom!!
Connect around the globe with: WorldClassroom!
WorldClassroom is an innovative EdTech platform that promotes students' language learning and facilitates intercultural exchange experiences. With WorldClassroom, students from different corners of the world can learn together as if they were in neighboring classrooms.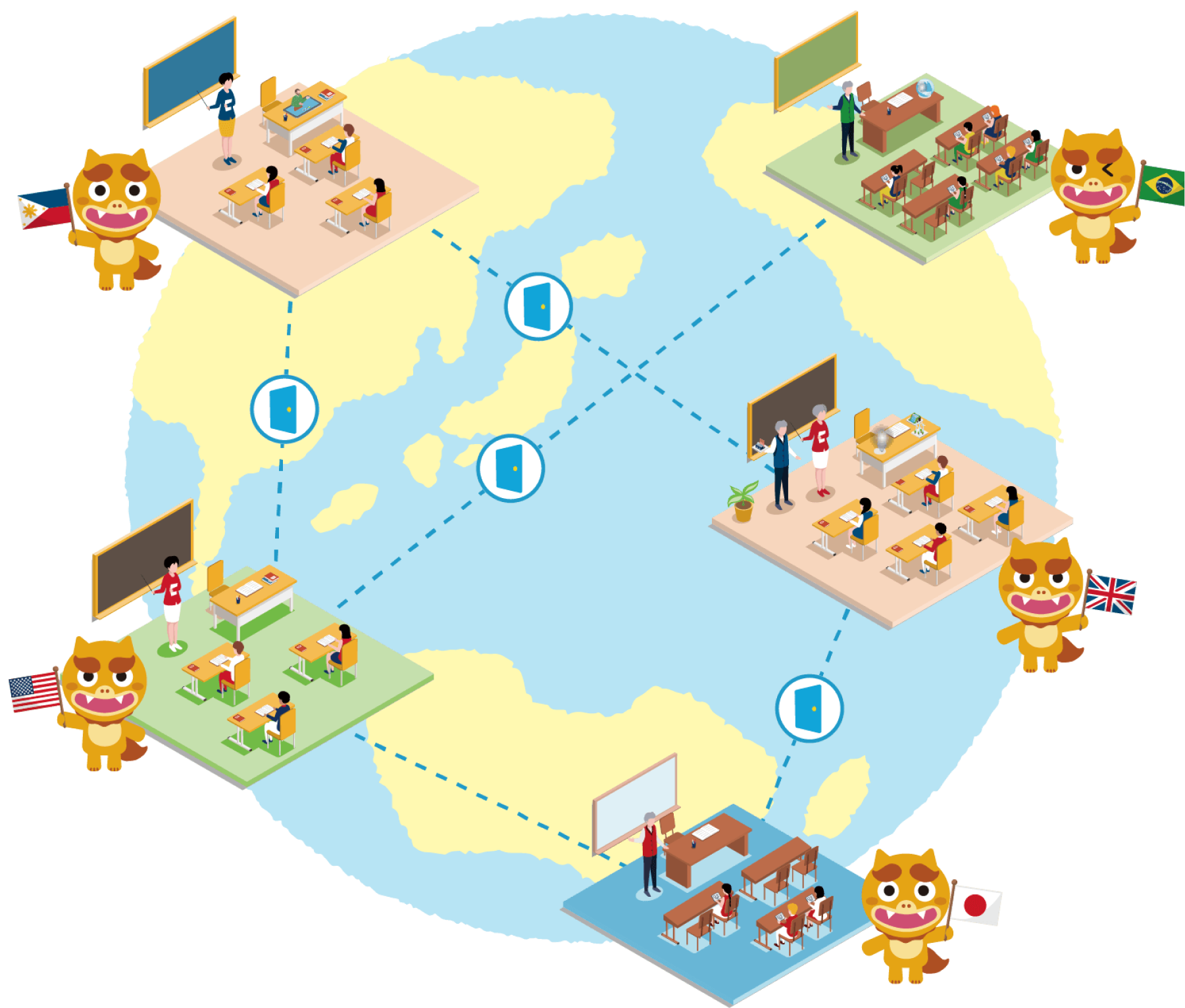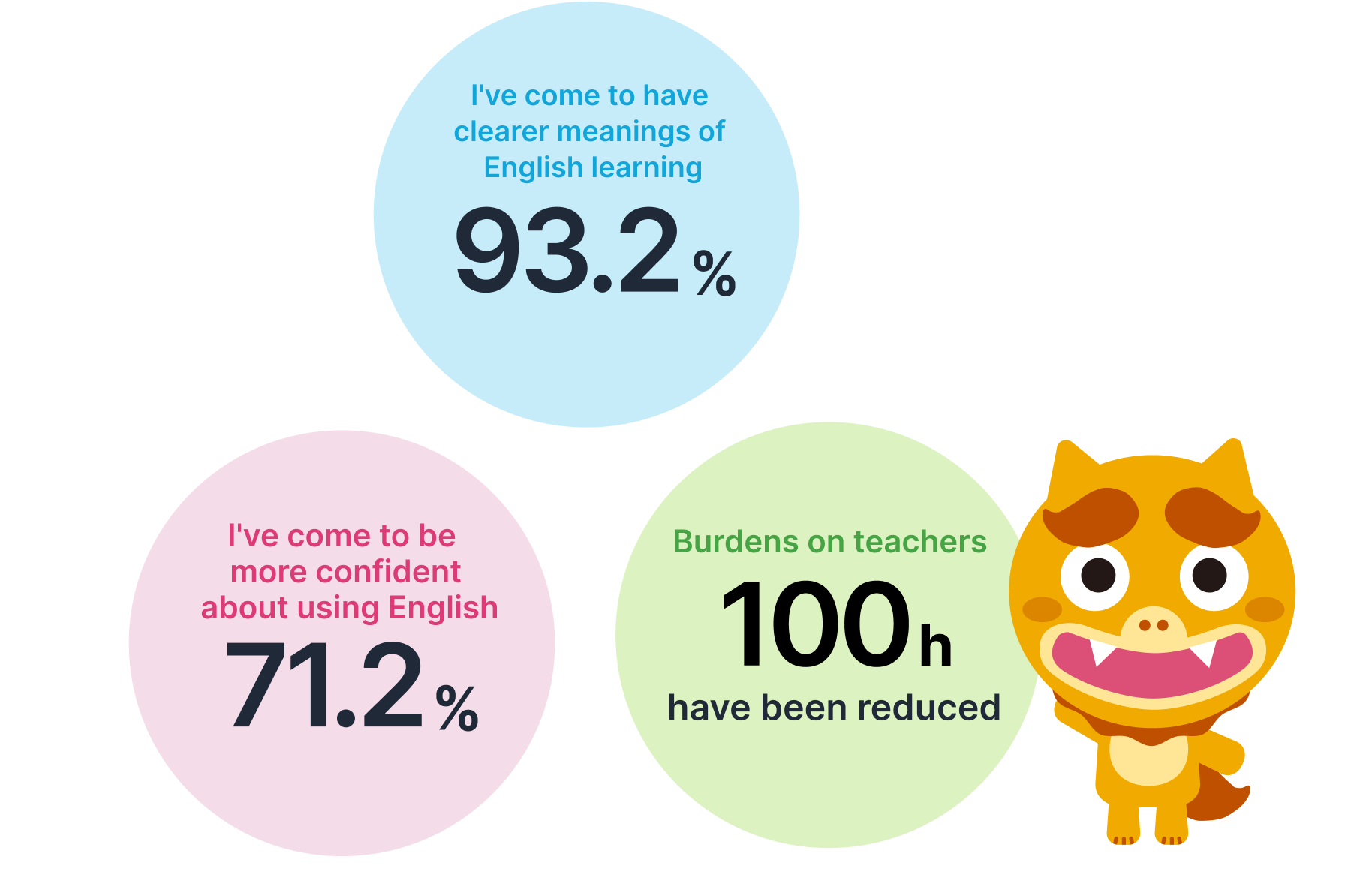 Effective Educational Tool × Reduce Burdens on Teachers
WorldClassroom is in place for various educational settings: English classes (small to mass class size), school clubs, after-school activities, etc. It is utilized for motivating students to communicate internationally, promoting students' independence in learning, and assisting in improving students' speaking skills. The research conducted in 2021 shows that WorldClassroom reduced the burdens of teachers as well as the improvement of students' speaking and motivation in learning English. The WordClassroom has been implemented in 34 junior/junior high schools in Japan which adds up to 15,000 students this year.
*conducted with Nago junior high school and Omiya junior high school in Okinawa, collaborating with the Nago Board of Education
Services of WorldClassroom
Cultural Exchange is highly effective as it expands students' horizons and practical English learning settings which allow students to use English in a practical way.
WorldClassroom assists students to create cycles of independent learning and improving motivation.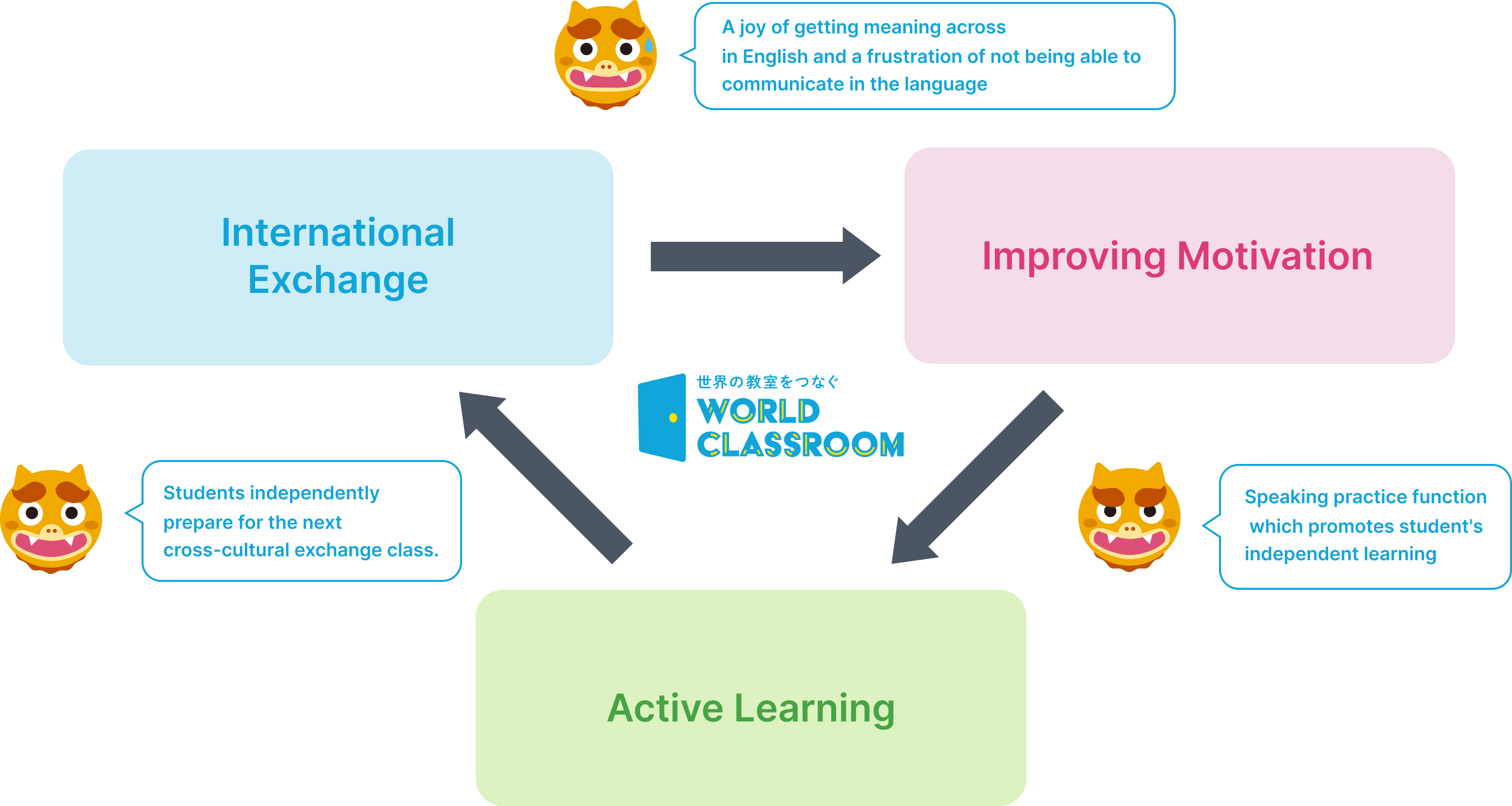 Main Functions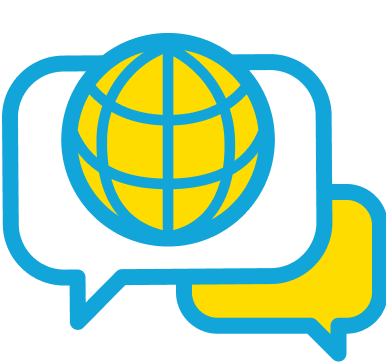 Video Cultural Exchange Class
comming soon...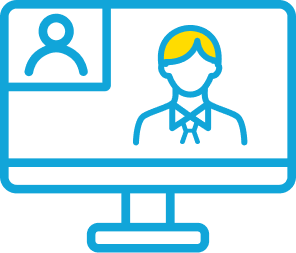 Teachers' Short Classroom Exchange
comming soon...
New to Online Cultural Exchange Platform?
Supporting System from our Staff
"How can I introduce a new IT system to my students?" WorldClassroom staff will support you with utilizing our system. For instance, WorldClassroom staff will meet you through video chat for answering all your questions, set meetings for your school and school(s) in Japan before the Online Cultural Exchange Class, and assist in an online connection test.
Steps
WorldClassroom staff meets you online for your assistance! We will answer your questions and listen to your needs.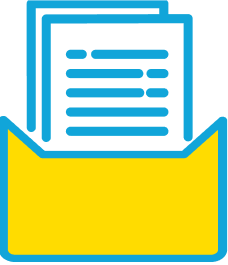 Inquiry/ Request a brochure
Online Meeting
with our staff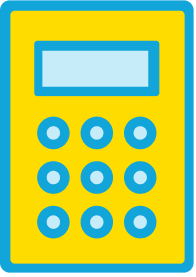 FAQ
A
English learning and intercultural experiences.
A
First, we connect schools in Japan to abroad online. Then students will introduce themselves in small groups. In the small group session, students can give presentations regarding their culture and hometown each other. For more information, please contact us. We will provide you with more examples!
A
No, the common language is English, but the aim of the program is to exchange students' cultures.
A
Based on the topic/activities decided among the participating schools and WorldClassroom staff, we kindly ask teachers to help students enable them to do a self-introduction in simple English and give a cultural presentation*. (*Only if it is decided as the activity) Prior to the cultural exchange class, WorldClassroom staff will share with you the topics and the activities through an online video meeting; You will get to meet your counterpart school in the meeting before the exchange class, too!
A
We will do our best to meet your needs, but there are times when it is difficult to accommodate your requests due to the schedule of the partner school. Regarding age, we adjust the age group as closely as possible.